Maverick Cooperative Partnership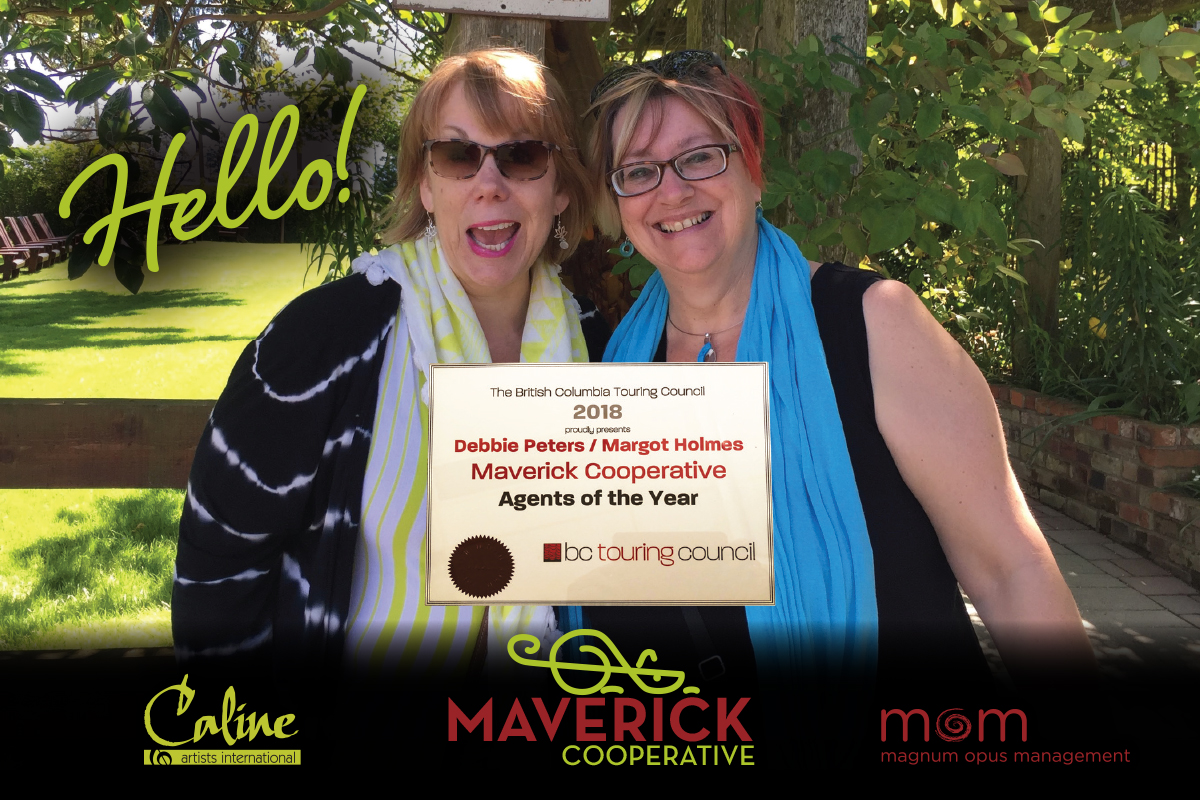 Caline Artists International and Magnum Opus Management formed a marketing cooperative in September 2017 where artists on both rosters would be marketed together around the globe. In 2018 the Maverick Cooperative was awarded the BC Touring Council Agent/Manager Award 2018 for their contribution. Please feel free to contact either Margot Holmes or Debbie Peters to book the Maverick Cooperative Artists.

Music from the Edges of Canada
It all begins with an idea.
During the pandemic, Maverick Cooperative Partners, Margot Holmes and Debbie Peters developed avenues to create work for touring artists.
Thinking that touring would continue to be limited during the 2021-2022 Season, Margot and Debbie created Music from the Edges of Canada – a national music series that showcases 22 Artists featured in 11 Live and Virtual Concerts in four Theatres from the edges of Canada. The venue partners are the Imperial Theatre, Saint John, NB; the Tidemark Theatre, Campbell River, BC; the Yukon Arts Centre, Whitehorse, YT and the Northern Arts & Cultural Centre, Yellowknife, NT.
Each of the four Theatres will present the Series of 11 Streaming Concerts with audiences viewing the concerts from coast to coast to coast. Musicians represent all genres of Canadian music including but not limited to: Blues, Rock, Jazz, Folk, Celtic, R & B, Global, Americana, and traditional Indigenous music. This inclusive and culturally diverse project employs 140+ Canadian arts workers.
Music from the Edges of Canada is funded through FACTOR Canada and sponsored by Tourism Nanaimo and the Nanaimo Hospitality Association, Tourism NWT and Yukon Tourism.
Participating Artists
The Pitch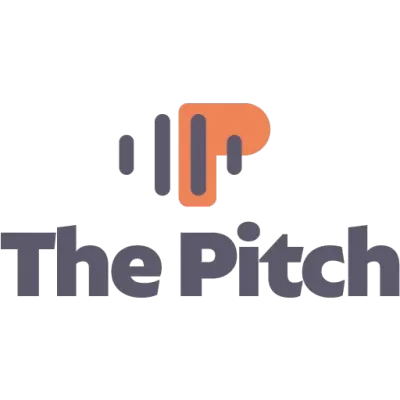 In April 2020, Debbie Peters of Magnum Opus Management along with Margot Holmes of Caline Artists International, Eoin O'Cathain of L'Atitude 45 Arts and Laurie Gillis of the Atlantic Presenters Association—announced a new partnership to develop an online showcase platform for Canadian performing artists. The Pitch: Online Showcase for the Performing Arts will improve the discovery and pairing of artists, presenters and promoters in Canada.
"Our vision is to create a service that fosters connections between managers, agents and artists with concert presenters and touring networks," said Debbie Peters, principal at Magnum Opus Management in Whitehorse, Yukon.
"We came together to develop the proposal last year, hoping to create online tools to secure viable tours for touring artists," said Inga Petri of Strategic Moves, who is managing the project.
The Pitch is led by a team from across Canada with partners in Yukon, British Columbia, Atlantic Canada and Montreal. The development of the platform is being handled by Margaret Lam and her team at Octogram.
The Pitch is supported by the Digital Strategy Fund from the Canada Council for the Arts and the Strategic Industries Development Fund from the Yukon Government's Department of Economic Development.
The team is reaching out regularly to colleagues throughout the country to encourage their participation, seek their perspectives, and incorporate their thoughts. This will make The Pitch: Online Showcase for the Performing Arts a broad, trusted community of touring artists joined by presenters interested in seeking out the best in live performances.
Vancouver Island Symphony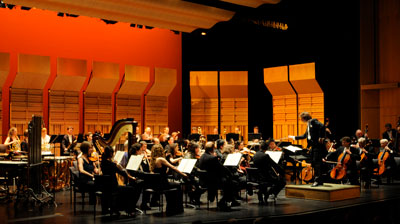 Margot has held the position of Executive Director of the Vancouver Island Symphony (VIS) for the past 22 years. She was the first E.D. taking over in year five when the organization moved into the newly built Port Theatre. Over her tenure the VIS has expanded its reach on Vancouver Island performing in Duncan and creating a series of concerts in Campbell River and Courtenay. Margot was an early adopter of the one hour show through the SoundBites Series and the Origin Tea Series where adding the experience with food and beverage grew new audiences and offered what ticket buyers love – social interaction. She was also instrumental in creating an Integrated Music Education Program for Grades 4-6: where all Grade 4 students attend the Symphony as part of the curriculum experience; the experience of symphony musicians visiting schools prior to Education shows and students can join the VIS NoteworthyKids Choir and perform with the VIS. The VIS commissions new works by Canadian composers and produced A Quinary – an award winning album featuring five commissions, featuring VIS musicians as solo soloists.
80+ Pop Up Concerts during Covid Summers of 2020 & 2021
During the past two summers, Margot Holmes produced 80+ Pop Up Concerts in her position as Executive Director of  the Vancouver Island Symphony. Small ensembles from the Symphony presented 10-14 concerts in people's beautiful gardens, at wineries and parks on Vancouver Island from Duncan to Campbell River. This allowed musicians to earn fees in a period of time where there was very limited work. It also gave Symphony fans an opportunity to experience a series of intimate concerts with musicians in a safe setting outside during the pandemic. Margot shares more in this video captured at the final concert in August 2020.
Musicians: The Marko Paolo Trio with Calvin Dyck, Violin & Accordion , Paolo Bortolussi, Flute and Mark Beaty, Bass
British Columbia Boys Choir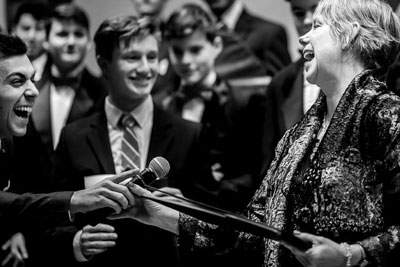 Margot Holmes was the Executive Director of the British Columbia Boys Choir for 25 years (1993-2018) She was hired to promote the Choir's 25th Anniversary Concert in 1993 and invited to take on the position of Executive Director in January 1994. Margot worked with all four of the Choir's Music Directors including Founding Director: Donald Forbes; Gerald van Wyck, Tony Araujo and Edette Gagne. Throughout her tenure Margot created touring opportunities for the Choir throughout Canada and the United States with annual tours in British Columbia and the Pacific Northwestern USA and every two years the Choir represented Canada singing around the globe throughout Europe and Asia. In 2014, the Choir toured across Canada to celebrate their 45th Anniversary and represented British Columbia performing on Parliament Hill in Ottawa on Canada Day. Margot developed an eight-week singing program SongWave that was open to any boy that wanted to sing. This program was instrumental in growing the Boys Choir to expand its reach to multiple cities.
British Columbia Boys Choir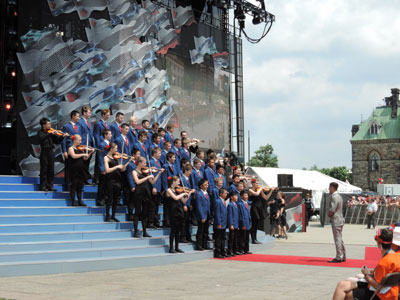 Celebrating its 50th Anniversary in 2018, the British Columbia Boys Choir inspired excellence through engaging singing programs for boys and young men ages 7-24 in three Choirs that rehearse in Greater Vancouver and Vancouver Island.
Their mandate was to offer high calibre music education and a variety of performance opportunities that would enrich communities and inspire each boy to be the best he could be through inspiring excellence and to instill in each boy a love of music.
Founded in 1968, the British Columbia Boys Choir had four artistic directors: Founder Donald Forbes, Gerald van Wyck, Tony Araujo, and Edette Gagné. Under their direction the Choir represented Canada around the globe as singing ambassadors in the Netherlands, the United States, Europe, Australia, New Zealand, Great Britain, and Asia. It was a four-part secular boys choir, one of the few in North America. Over its history the Choir trained over 1000 members who have represented Canada on 35 international tours, performing a demanding repertoire spanning centuries, from Gregorian chant to contemporary works. Programmes frequently include sacred and secular works, selections from musicals and opera, folk songs from around the world, and an assortment of Canadian songs; many specifically composed for the Choir. In addition to frequent radio and television appearances, the Choir made over 20 recordings and a one-hour documentary film, "Summer Song," profiling the Choir's 10th tour of The Netherlands. There are four albums on the market: Live From Europe, If My Voice Had Wings, Home and Spirit. In 2014, to celebrate the Choir's 45th Anniversary, a book entitled "A Song to Remember" was published by Reikos International.
Sadly, due to Covid 19, the Choir closed its doors in 2020.
Festival Nanaimo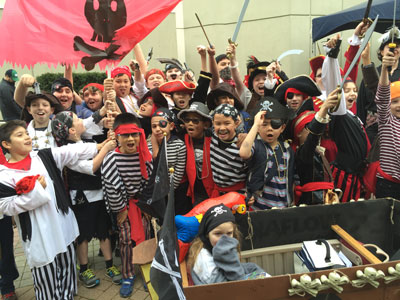 Festival Nanaimo was a multi-dimensional community festival that took place from 2015-2020 during the month of March in Nanaimo. Created by Margot Holmes to show how arts and culture could drive tourism to Nanaimo, the Festival was about exploring Nanaimo, through a variety of activities that include great music, comedy, performance art, visual art, culinary art with whisk(e)y, bacon & bevy tastings, Hops & Hounds, Nanaimo Bars, Spring Break activities and finishing with an Annual PirateFest Family FunDay. Each year the Festival built on events from the year before presenting between 60-80 activities to do in Nanaimo in March each year.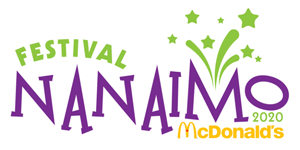 Featured Signature Event Artists included: Six Guitars, Royal Wood, Tiller's Folly, Joelle Rabu in Tonight…Piaf, , Rant Maggie Rant, Derina Harvey Band, Lion Bear Fox, David Gogo, Tafelmusik, The Celtic Tenors, De Danan, Glenn Miller Orchestra Big Band, Kiran Ahluwalia Barrage 8, Alex Cuba, Ann Mortifee, Rick Scott, Pavlo, John McDermott and the Vancouver Island Symphony.
Signature Festival Partners included The Port Theatre, Vancouver Island Symphony, Crimson Coast Dance, Nanaimo Art Gallery, Nanaimo Museum, Vancouver Island Library – Nanaimo Branch, Nanaimo Chamber of Commerce, Nanaimo Hospitality Association, Nanaimo Airport and Tourism Nanaimo. When the pandemic hit in March 2020: the 6th Annual FESTIVAL Nanaimo was in full swing.